News
| September 6, 2016
On Virginia coast, NASA scientists chart a course for sea level research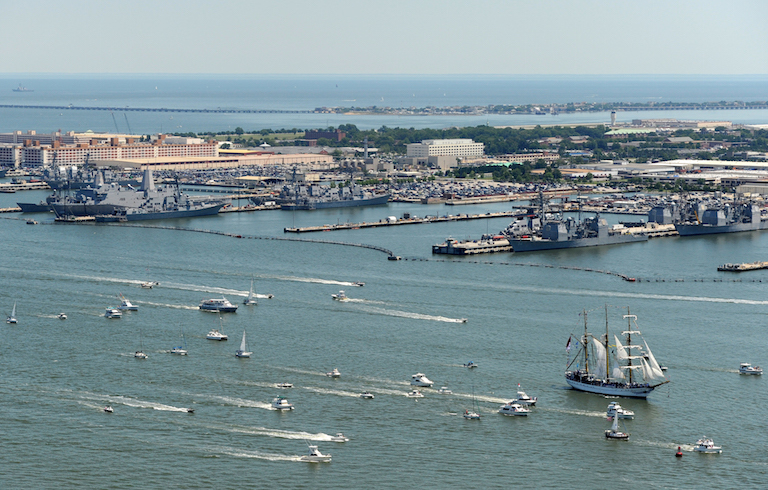 A coastal U.S. city facing its own sea-level challenges played host Sept. 7-9 to NASA's Sea Level Change Team.
Members of the team, which includes dozens of researchers across the nation, chose to hold their yearly meeting at the Slover Library in Norfolk, Va., providing reports and updates on some of the latest sea-level findings.
The group also charted a course for sea level research in the years ahead.
This year's agenda included the socioeconomic impacts of sea level rise, predicting sea level variability on scales of years and decades, and understanding interactions between the atmosphere and oceans, said Steve Nerem, a University of Colorado aerospace engineering professor and the leader of the NASA sea level team.
Other meeting objectives included:
-Discussing challenges in the science of sea level rise, and of ice sheets and glaciers, that limit quantitative understanding, as well as accurate projection of regional sea level changes along the U.S. coastline.
-Exploring the ways in which the NASA Sea Level Change Team can work across scientific disciplines to solve these problems and support new scientific initiatives.
-Detailing the role of the recently launched NASA sea level web portal in aiding research, and the tools that should be incorporated into the portal to help advance scientific goals.
The meeting also included presentations on local sea-level effects in Norfolk, and an update on "Oceans Melting Greenland," NASA's multi-pronged investigation on the effects of warming Arctic waters on the melt rate of Greenland's glaciers.
The NASA Sea Level Change Team was formed in 2014 to help coordinate research, data sets and model outputs, improve sea level change estimates, and communicate the results to the scientific community as well as the general public.